Signup to try farming logistics App for Free!
Are you a farmer or trader that needs to get goods to market? Do you have a driver you work with? Sign up as a Customer-Driver team and try out our Logistics App.
no partner that's ok just sign up as an individual
App Features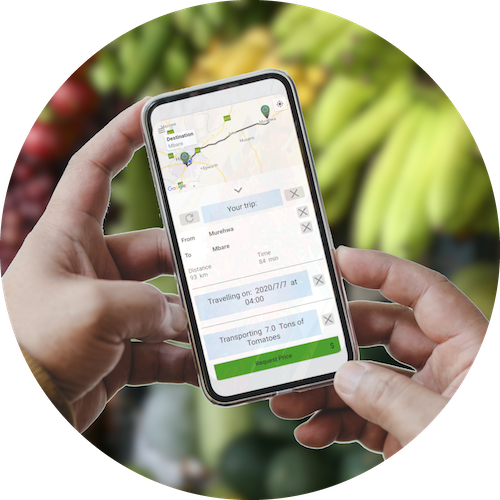 —————————–
Customers (Farmers and Traders)
1 – Book a Trip, use our map function to set the pickup location and destination for your trip.
2 – Request a driver of pick your favourite driver.
3 – Track your driver and you goods in real time.
4 – Get trip updates when drive arrives at pickup, destination and when goods delivered.
—————————–
Drivers
1 – Get new transport requests delivered to your phone
2 – Set a service radius to get trip updates specific to your area.
3 – Automated notifications to keep your customers up to date.